Nana is someone very special. I think those of us who are lucky have crossed paths with at least one person like her. It is the person who has a smile for everyone, has only kind words to say, a person who does something thoughtful for others. To anyone who has had the chance to meet Nana, she is that person.
Nana gives to others selflessly, yet takes time to go for a stroll and stop to smell the roses. She sees all the beauty that life has to offer and makes the world a better place for everyone in her life, simply by being her wonderful self.
As a gift one Christmas, my husband and I received two beautiful matching sweaters, knitted with care by Nana. What a wonderful gift it was, one that I will always keep! She specially knits socks, slippers, and toques as well.
We will never go cold!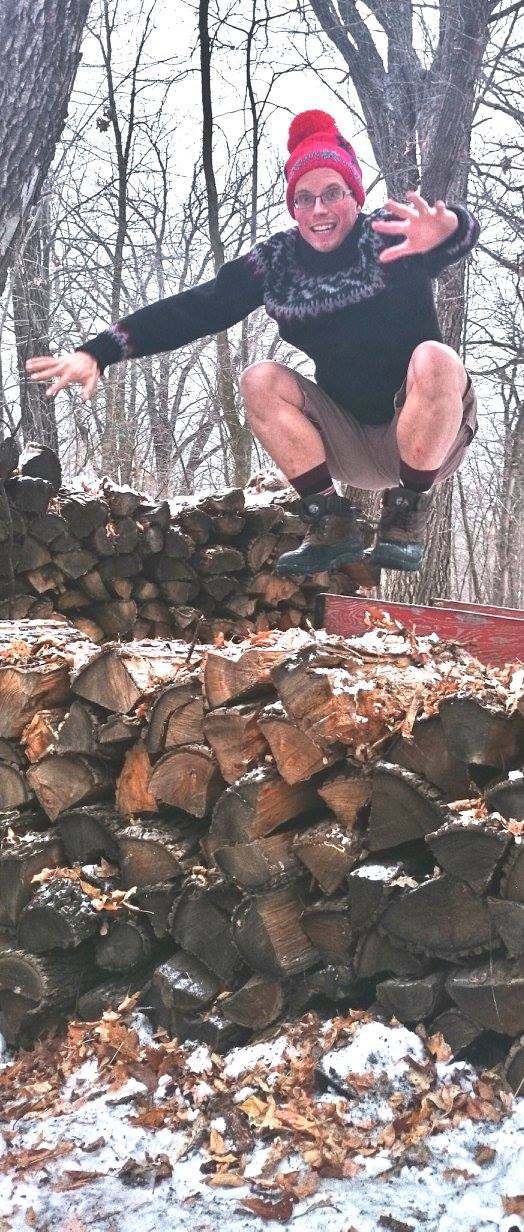 Nana loves to come visit our little home in the woods. She is a lover of nature and enjoys seeing the critters that wander in our yard, particularly the mischievous fox. The way that the fox likes to taunt the deer makes Nana laugh.
Nana often jokes that she could make herself very comfortable living in our library!
I wanted to create a painting for Nana to say thanks for all the things that she has done for me and Kent. As of yet, I have not mastered knitting, so here is a painting of a sweater that I wish I could make. It would be filled with summer days, sweet smelling flowers, and lively critters, all coming to life. Even on a cold winter day, it would bring warmth and smiles to Nana.
Thank you for the love, warmth, and beauty you bring to our lives, Nana!